Packaging and Recycling: between perspective and reality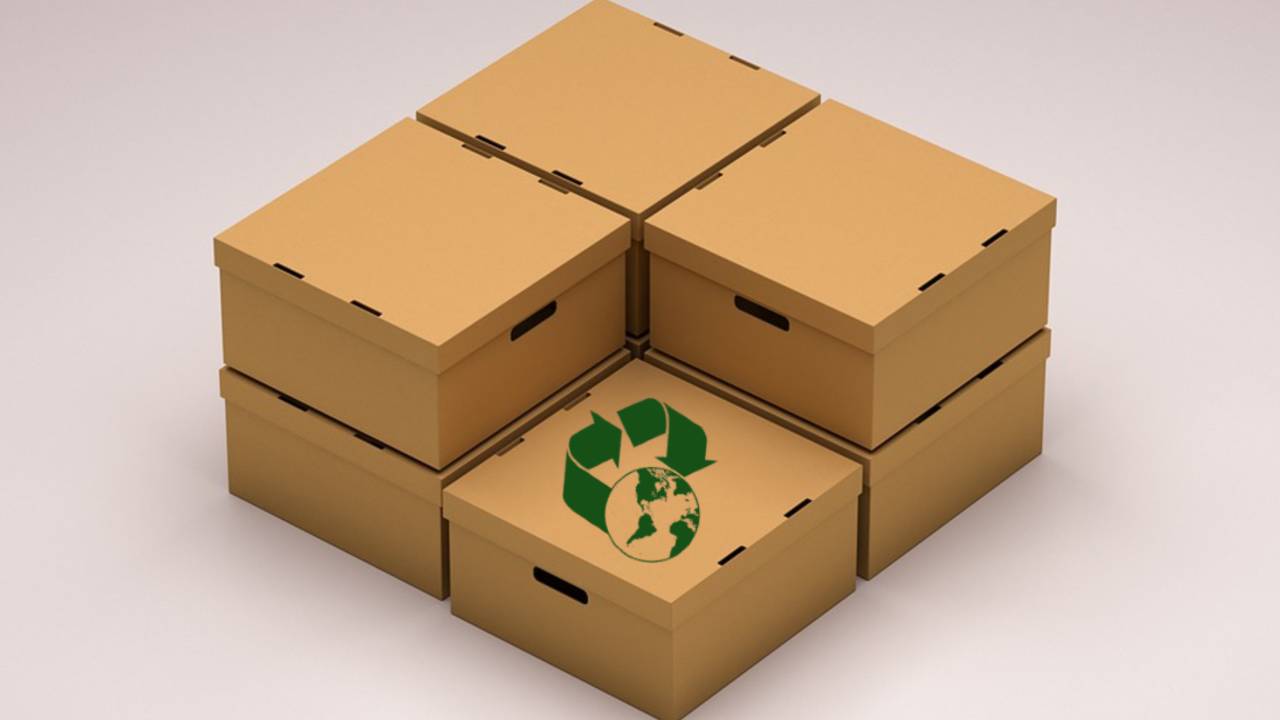 One of the "hottest" topics of the last period is certainly that concerning the prospects of recycling and recovery of packaging.
If at first the COVID-19 pandemic had beneficial effects on the environment, over time this result could easily be compromised by the production of new non-recyclable waste: we are obviously talking about disposable masks and plastic gloves, often abandoned on the street. after use.
Once again, it is therefore necessary to rethink our lifestyles, in order to benefit the environment and the entire community.
What is sustainable packaging?
Sustainable packaging is not just a recyclable packaging, but a product conceived and designed by saving on the material used to favor its recycling and recovery through specific actions, which can represent various advantages in terms of environmental protection and savings in productive processes.
From the consumers' point of view, paper and glass are considered the best packaging: taking advantage of this consideration, it is necessary to encourage their recovery and recycling. In particular, paper is recognized, at the level of general perception, precisely for its sustainability, recyclability and biodegradability (Considerations from a survey by TwoSides and OnePool).
Why is it important to support paper recycling?
Paper, like cardboard, has an intrinsic value, being a natural product of plant origin, but it also has its own value linked to the ability to recycle. The percentage recovered, in fact, reserves most of the forest and manage the green heritage in a sustainable manner. The commitment made by companies, but also by ordinary citizens, for the recovery of paper, has been significant up to now: thus, thanks to the actions undertaken by Conai and Comieco, it has gone from being importers of paper to be recycled to exporters.
The paper recycling in Italy: where we are?
Italy has reached an important milestone at European level, boasting the second place for per capita recycling rate. If only one in three packaging was recycled in the 1990s, today the percentage has risen to 71%, of which we distinguish 81% relating to cardboard packaging alone.
With these so important estimates, which bring us close to the 85% threshold (goal to be achieved by 2030 according to European directives), it is clear that we must not only act in terms of sustainable recycling, but also in the design of low environmental impact packaging.
The packaging design must not only be recyclable, but it must be designed to be recycled: in this way it will also be possible to promote the improvement of the quality of the recovered waste.
Separate collection must be thought for all recyclable materials, for the functioning of the supply chain. In this sense, especially for polylaminate materials, which combine plastic materials with paper, it is necessary to offer the consumer clear and simple indications on how to separate and dispose of this type of packaging.
More and more often we talk of "talking packaging", which can offer all the information necessary for proper recycling, even using the most modern technologies, such as the augmented reality app developed by Conai in partnership with Tecnoalimenti. But Italy is also at the forefront in terms of strategies and techniques for recovering polylaminate packaging.
Another goal to be achieved is the ability to deepen and further specialize separate waste collection through the division between paper and cardboard compared to beverage containers or other similarly made containers. By acting in this way, logistic routes can be differentiated and waste sent to specialized centers for treatment and recycling.
EcoDTool the new Conai project for sustainable design
Conai promoted the EcoDtool project to encourage the search for a sustainable packaging design. It is a scientific instrument of simplified analysis that measures the environmental impact.
The factors taken into account are energy and water consumption and production-related CO2 emissions. The second phase concerns training, which through the study of the packaging life cycle and improvement actions promotes its sustainability.
Finally, two other very important factors are introduced in the end of life, which take into consideration the secondary raw material that can be generated based on the variation of a circularity indicator that refers to reused, recyclable and recycled content.
In this sense, CART-ONE has adopted a supply chain that favors the production and minimization of waste through processes that minimize the environmental impact and that adopt solutions for the recycling of production waste.

Ask for quote
Please contact us to receive more information or a quotation for your business. We'll give you a feedback as soos as possible.