Die Cutting
There are several categories. They are boxes always delivered laid and can be assembled by the customer automatically or manually.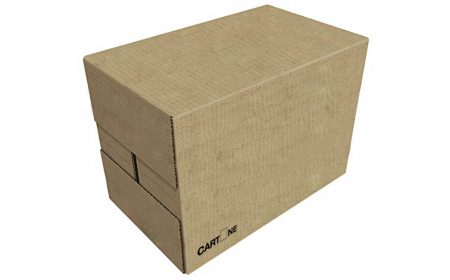 Wrap Around
The wrap around are very widespread in the beverage sector, where BCT or Resistance to lateral impacts are not required and the customers can only assemble them automatically..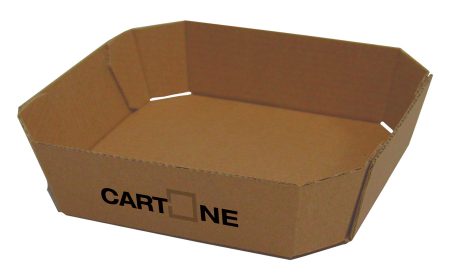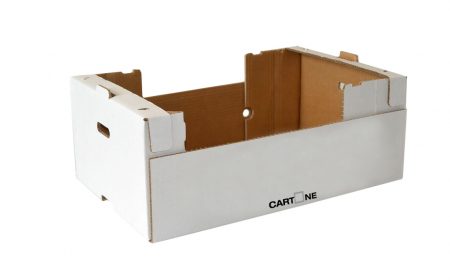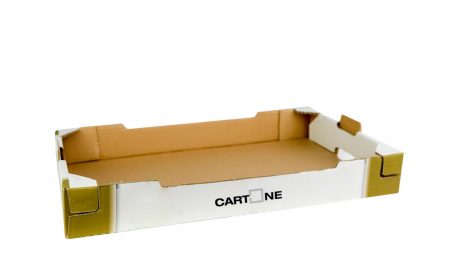 Trays
The trays are used in many sectors, food and not food, especially in the fruit and vegetable business, in the I and IV range, in the dairy business, in the bakery and canning sector, juices etc.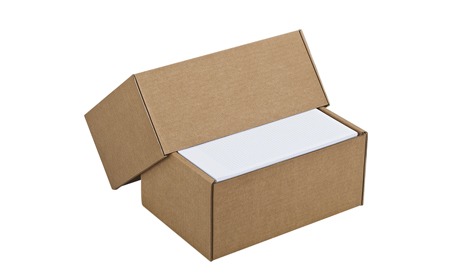 Telescopic boxes
The telescopic boxes are die-cut boxes. They can be delivered laid or folded and glued. They are very common in the flowers business.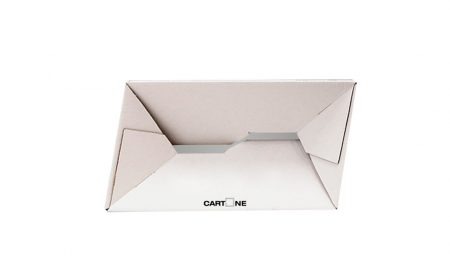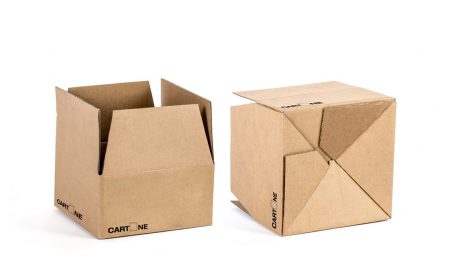 Boxes with the interlocking bottom
The boxes with the interlocking bottom, even if they have the structure of an American box, are produced as die-cut boxes, they are delivered folded and glued with a proper glue tab. The lower layers are folded inside glued. They can be assembled by the customer manually. They are preferred by the companies which don't have automation but want to speed up the manual packing.