Tailored proposals and more personalized products: this is how the Inkjet guides Sandra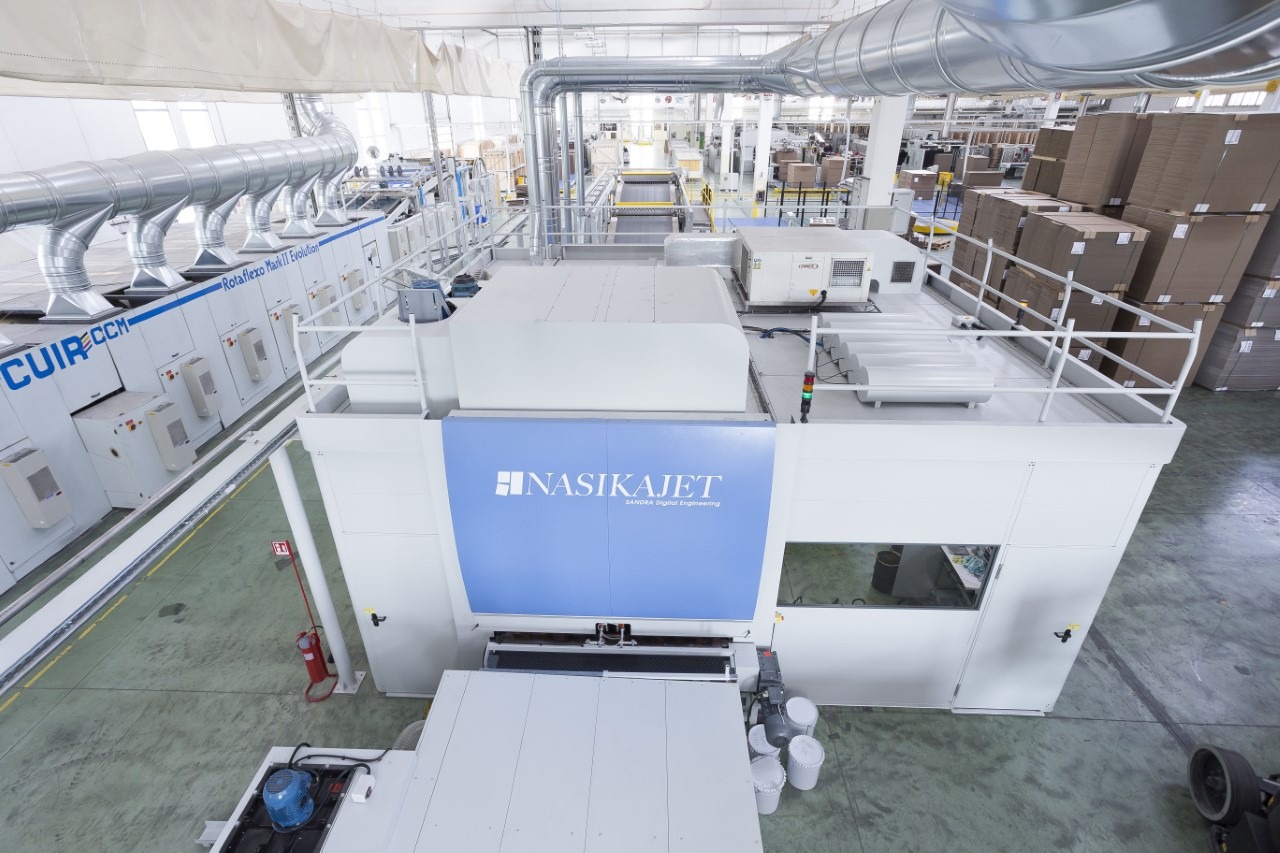 Sandra (Cart-One Parma) has been producing corrugated cardboard packaging for over 60 years for customers specializing in multiple sectors.
Always distinguished by its innovative ability that leads it to adopt new sustainable and cutting edge solutions, Sandra in 2010 installed in its production area an HS corrugator with 3.35 meters width (the largest model available on the market) and in 2017 a single-pass inkjet printer, which leads the company to progressively expand its product portfolio, with proposals for packaging, displays and materials destined for the point of sale, which are increasingly personalized and avant-garde.
Joint ventures and national and international alliances 
Despite its large turnover that only exceeded 180 million euros in 2018, the company remains a family-owned company led by Fausto Ferretti, son of the founder. In order to be able to effectively serve whole Italy from a logistical point of view, Cart-One joint venture with the 'Antonio Sada & Figli' of Salerno was born.
Thanks to this successful collaboration, the two companies join – in 2014 – the alliance with Blue Box Partners: the members are all family-run businesses, specialized in the production of packaging, displays and paper. The precious exchange of ideas, skills and opinions among the owners of the Partnership leads the members to make important collective decisions regarding the introduction of new technological solutions aimed at optimizing the workflow: this has led the BBP members to hold the largest European base of single-pass inkjet printing machines.
Thanks to the adoption of digital printing, in the last two years Sandra has created a department entirely dedicated to this type of product. For smaller customers, the company also offers a turnkey service that deals with both structural design and identity of the products (POP displays, fruit and vegetable trays, bag-in-boxes and shelf ready packaging.
Adopting digital printing to stand out from the competition 
The digital production approach aims to stand out from the competition and adopt techniques and processes that are difficult to replicate from Italian competitors. To do this – explains Daniele Plazzi – he invested time and money traveling between North America and Japan, to understand in advance the progress that technology would have made in the near future. The target?
• Reducing dependence on external suppliers for pre-press work and printing plant construction
• Ensure faster responses to customers to shorten the time of launch of new products on the market.
Sandra carefully observes the first installations of reel-fed pre-print inkjet technologies and concludes that the most suitable choice is a post-print solution.
"If the purchasing decisions of consumers are also influenced by the appearance of boxes and displays, our goal was to offer a brighter and more glossy print, capable of capturing more attention," says Plazzi.
So, in 2010 Sandra factory in Casale di Mezzani welcomes to Nasikajet, the digital printing line based on Barberan's inkjet technology, which Sandra has customized and renamed.
The research and development of the company towards new medium-term goals never stops. The Company is constantly looking towards new horizons with the aim of being always updated on the new types of products available on the market, especially on machines with larger print size and new types of inks.
Sustainable development projects 
Sandra's commitments and ambitions do not end there. Its development projects fully include the progressive replacement of plastic from disposable plastic packaging used in canteens and fast food outlets. The Mission? Offer alternative and eco-sustainable solutions, capable of guaranteeing the same performance.
Would you like to know more? To learn more, download the article published on Italia Publisher 
Ask for quote
Please contact us to receive more information or a quotation for your business. We'll give you a feedback as soos as possible.