Packaging Fruit and Vegetable Sector: Corrugated cardboard, reusable wood and plastic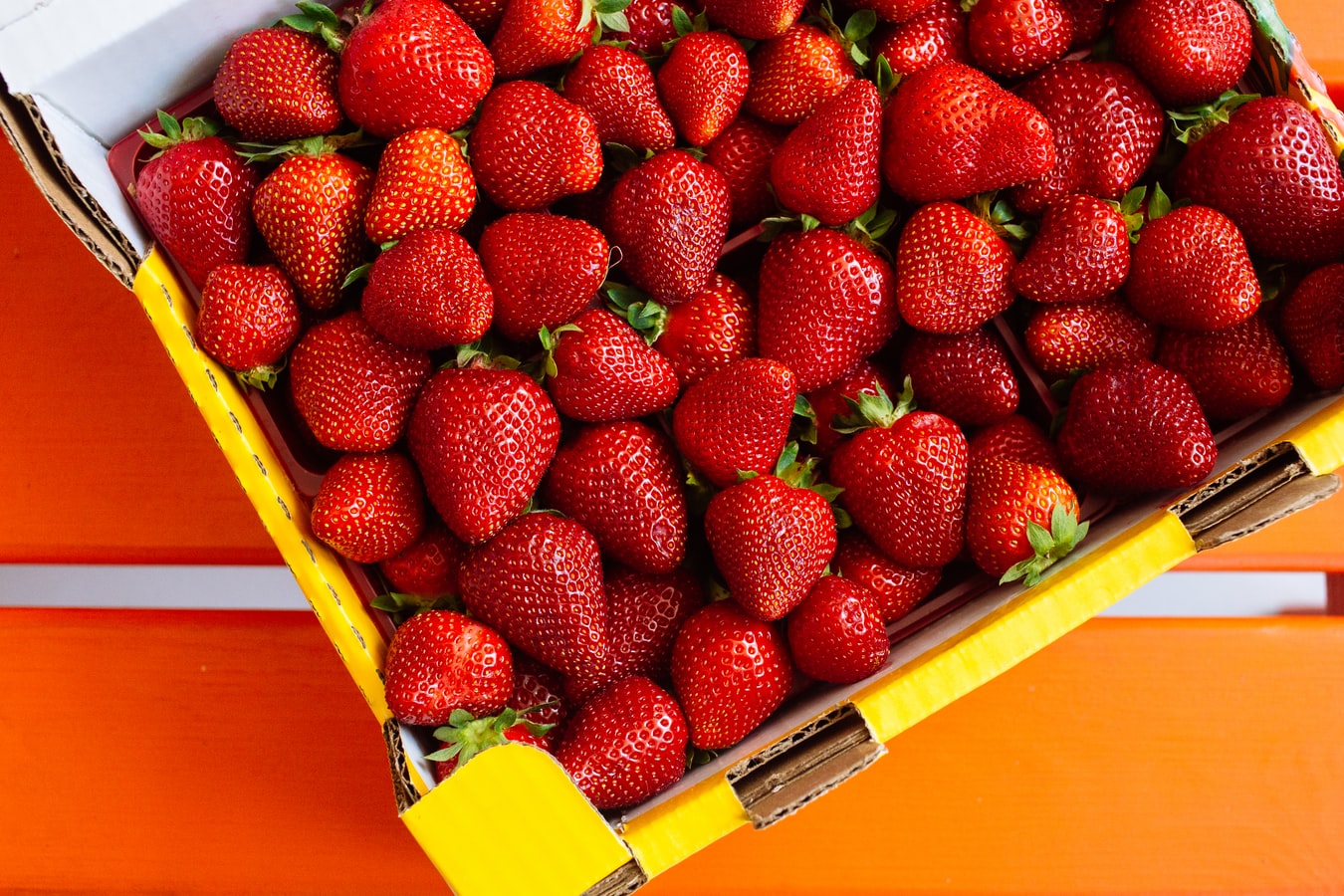 Plastic baskets, punnets and trays, corrugated cardboard bags, packaging with nets and sustainable packaging represent part of the solutions used as packaging in the fruit and vegetable sector. A complex and articulated world bonded to movements to which fresh fruit and vegetables are subjected. There are numerous needs to be met: from transportation to fruit and vegetable companies to point of sales, whether they are wholesale markets or linked to large-scale modern distribution. Whatever the fate of these products, the primary objective is to ensure that they arrive perfectly packed and intact on the shelves of the reference department.
Corrugated cardboard for better storage
This type of packaging has now reached a market share of 35% and a production of around 600 million pieces per year. Thanks to its high flexibility, both in terms of storage and transport, it is a solution that is well suited to the fruit and vegetable supply chain. A study conducted by the University of Bologna-Department of Agri-Food Science and Technology found that fruit and vegetables, if stored in corrugated cardboard packaging rather than in other types of packaging, have a 20% higher degree of conservation.
Read also: Why (it is important) to recycle corrugated cardboard: the benefits
Reusable plastic
The plastic packaging department is mainly divided into two macro-areas:
Disposable plastic trays
Plastic returnable trays
The second category is in turn represented by reusable plastic packaging at:
EURepack (European Reusable Packaging & Reverse Logistics Consortium) Active consortium that promotes the spread of reusable packaging to replace "disposable" packaging, highlights how the use of this type of material reduces negative effects on the environment and lowers the costs of transport, thanks to the compact and less cumbersome structure of the boxes. According to the Consortium, moreover, reusable packaging finds its greatest use precisely in the large-scale distribution of the fruit and vegetable chain where the usage index exceeds 50%.
Recyclable wood
According to Assoimballaggi, the National Association of Wood, Pallet, Cork and Logistics Services Industries, the companies producing wooden crates for fruit and vegetables amount to around 200 in Italy for an annual turnover of around 200 million euros. In the fruit and vegetable sector, the main products are:
Bins: used to transport products to storage centers
Wooden boxes: for transportation from storage centers to distribution to the end customer.
Light or 'disposable' pallets: material that is not reusable due to its construction and structural characteristics, suitable for a single use.
The wooden packaging, especially the boxes used to house fruit and vegetables, can be recycled thanks to the nonprofit Consortium Rilegno, born following the Legislative Decree 22/97 (Ronchi Decree) with the aim of directing a correct management of the waste coming from packaging.
Recyclable and reusable packaging for the fruit and vegetables sector
Although corrugated cardboard represents the primary choice in terms of packaging for the fruit and vegetable sector, thanks to its flexibility of use and better food preservation, we have been able to note that the other types of packaging, plastic and wood, are also increasingly moving towards recyclable and reusable – and therefore eco-sustainable – materials in order to support the environment and reduce production costs.
You may be interested in: Food packaging: how and what to do to win customers over
Ask for quote
Please contact us to receive more information or a quotation for your business. We'll give you a feedback as soos as possible.