Green Spacer Protective Barriers: features and benefits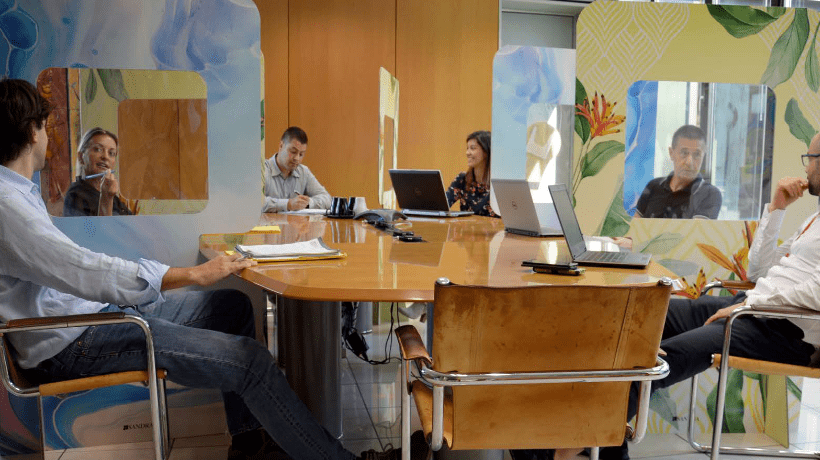 Among the consequences of Coronavirus stands out the emergency of reorganizing professional environments in total safety and in full compliance with current regulations. The Green Spacer cardboard protective barriers have been specially designed to cope with this situation, with total respect for the environment. They have the same protective functions as plexiglass separators and advantageous prices. 
Green Spacer Protective Barriers: features and benefits
Green Spacer screened safety devices are equipped of a PET window which guarantees: 
• Perfect visibility and total sanitation;
• Product recyclability and disposal, with minimal impact on the environment
Other features: 
• Lightness and manageability: which do not in the least affect the stability of the product;
• Personalization: you can have your company or business logo printed;
• Sound absorption: no rebounding of the sound, an inevitable event with plexiglass barriers. Working in often crowded and noisy open space environments, sound insulation is essential for the proper conduct of activities.
Green Spacer is also excellent for use in the school environment. This for two fundamental aspects: 
• Cardboard safety: unlike an extremely heavy and fragile Plexiglass barrier, which at the first fall could turn into a potential danger for students, thanks to its lightness and flexibility, cardboard is totally safe.
• Feeling of tranquility: populating classes with colored protective barriers, in a period of uncertainty and fear, will transmit to the pupils feelings of security and tranquility.
Green Spacer cardboard protective panels: how the project was born
The project was born from the intelligence of SPG Design, an innovative company that capitalizes on the knowledge and experience of Sandra S.p.a. The Design line originates from the collaboration, focused on the production of sustainable packaging: aesthetically beautiful, colored, sustainable and functional cardboard objects and articles. In this context Green Spacer was born: cardboard protective barriers, eco-friendly and at advantageous prices.
Ask for quote
Please contact us to receive more information or a quotation for your business. We'll give you a feedback as soos as possible.